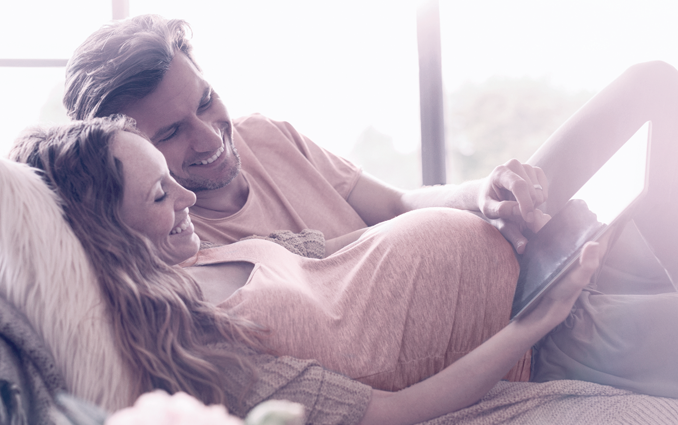 Parents
Whether you are first-time parents, have a sibling on the way or are expecting multiples, we have been placing Maternity Nurses since 1996 so you can count on us to find the perfect solution for your family. On the other hand, if your bundle of joy has already arrived, we can find you an experienced Maternity Nurse at short notice to help you enjoy those precious early weeks.
Maternity Nurses
Our expert and personal service allows our Maternity Nurses to work efficiently while we manage their diaries and send them 'new client' alerts instantly. We keep them booked according to their preferred working schedule and support them from start to finish.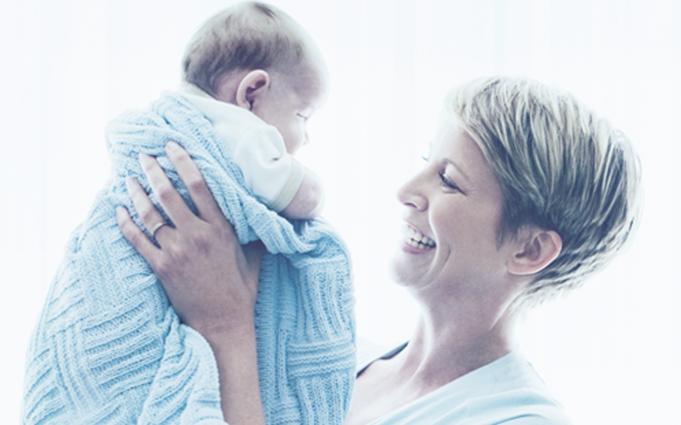 "Expecting my first baby, or babies (twins), I felt like I was entering a whole new world in terms of Nannies and Maternity Nurses (not to mention everything else that goes with babies!). Maternally Yours put my mind at ease the moment we spoke, she didn't make me feel at all silly for my endless list of concerns and was thorough in finding out exactly the type of Maternity Nurse I would need.  Within a day or 2, I had a list of potential candidates, each with an extensive library of references and it was immediately clear that Maternally Yours had summed up both me and my requirements perfectly. I spoke with my first choice of Maternity Nurse the next day and all was agreed and wrapped up within a few days of my first call. I would without a doubt highly recommend Maternally Yours.  They are friendly, diligent and certainly made me feel as if I was their most important client."
Samantha Wright
"We naturally used Maternally Yours services for the second time. Just like the first time our request was handled very quickly and the candidates sent to us were a perfect match, sadly we only needed one Maternity Nurse! The follow up done by the agency is seamless and continuous from the beginning until the end which is very reassuring. I couldn't recommend Maternally Yours more and will definitely contact them again should our family expand a bit more."
Mrs. Marion Petard
"After unexpectedly finding myself without a Maternity Nurse quite close to my due date, Maternally Yours came swiftly to my rescue and turned what would have been a very stressful situation into a smooth and reassuring process... Even with a specific set of search criteria and parameters, we were matched with a number of excellent options and are very much looking forward to [our Maternity Nurse] join us later this month. I would wholeheartedly recommend Maternally Yours to my friends and relatives looking to find a Maternity Nurse."
Antonia Weisman
"Maternally Yours has always been so helpful and understanding of our needs, from the moment I first called them from the hospital back in 2013 after my first son was born up until recently with our second. They can always find you a good Maternity Nurse, even at short notice, and make you feel like they really understand your needs as a mother and take into account what you are going through at any given time, for example, both our babies had severe reflux and allergies. We have always been highly impressed and satisfied with the service we have received, and they even found us, someone, to help us out over Christmas when our son was very poorly. Amazing service and highly efficient. So grateful to them for all their help over the past 4 years!"
Tanya M
"Maternally Yours are an extremely professional and trustworthy agency, they are caring and incredibly efficient. They understood our needs and provided us with a really exceptional Maternity Nurse - in another league from others.  The team at Maternally Yours were just wonderful - we really highly recommend them!"
Isabella Bernardeau
"My husband and I reached out to Maternally Yours hoping for assistance with our 3-week old son particularly with getting him on a schedule and his reflux. They immediately found us very well qualified candidates that would suit our needs perfectly. We had an extensive choice and the nurse we chose started immediately and my husband and I had some time together, much-needed rest,  and our son adores her, while immediately making an impact on his reflux and night schedule. We trust her implicitly and highly recommend the agency."
Erin
"The service was very professional, efficient and prompt and we were given an excellent choice of individuals, all of whom were of a very high standard and had an excellent track record. I would have no hesitation in recommending them to other parents – particularly those who are new to parenting and would benefit with some early expert advice!"
Beth Kane
"They made sure to send me only the best quality candidates, saving me a huge amount of time and vetting work, and modified the candidate profile as I revised my requirements during the process... They provided background and references for each candidate in very digestible packets and made a process that could otherwise have been extremely time-consuming and stressful very straightforward.  I felt confident I would find a great person through them and I did."
Alexandra B.
"Maternally yours was the only agency we used when searching for a Maternity Nurse. They were recommended to us by friends and after a brief discussion, they sent us a short-list of highly qualified candidates. We immediately found an exceptionally talented Maternity Nurse and were extremely happy with our choice. We are grateful to Maternally Yours for introducing [our Maternity Nurse] into our lives and for helping us to find the perfect match for our needs in such an efficient and painless manner."
Mrs Michal Saad
"We hired a Maternity Nurse through Maternally Yours and we hired a nanny through Imperial Nannies. Both were exceptional experiences. All of the applicants were well qualified and personable. Our only problem was that it was hard to choose who to hire with so many wonderful applicants! Our Maternity Nurse was loving, kind and provided exceptional care to my daughter (and me) after her birth. And our nanny has continued to provide care, love and education to our daughter who is almost one year old now. I highly recommend using Maternally Yours and Imperial Nannies to help you find an exceptional Maternity Nurse or nanny."  
Vanessa Rivers
"Searching for a Maternity Nurse is a very personal matter. Perhaps even more so for me, as a first time, single mother. I was grateful to have one assigned consultant with whom to establish a relationship. She was attentive and patient as I navigated through the search process — my requests ended up changing sometimes,  and she even helped me articulate needs when I was not clear about them. A section of qualified nurses was provided within 24 hours. I am grateful for the wonderful nurse who will have stayed 4 months with me and trained my baby to sleep through the night from 10 weeks, recommended incredible products to buy, basically is a walking baby Wikipedia, and does her job with humour, heart and laughter. " 
Carolin Greiner
"I was extremely impressed and grateful for the professionalism and care the Maternally Yours team provided. My questions were answered immediately and they were able to send me a great selection of experienced Maternity Nurses whenever I needed one. I would highly recommend this agency to any parents, especially new parents who are generally exhausted, slightly bewildered and need support!"
Amanda Barrett
SJ Blog
Follow our blog, for helpful tips and more.
---