Multiples Specialists
If you are expecting twins or triplets, we wish you double or triple congratulations!
We regularly place multiples specialists who, believe it or not, can take care of both or all three babies, attending to their every need. In fact, they thrive on the challenge of this multi-tasking role and endless cycle of feeding, winding, changing and settling down routine!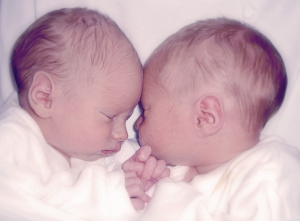 As you may be aware, some multiple pregnancies may require bed rest during the middle and/or later months of gestation, so we would recommend you start your search for a Maternity Nurse as early as possible. The fatigue from the pregnancy will mean you won't have your usual energy reserves and taking a rest during the day will be paramount.

However, if you don't book a Maternity Nurse at the early stages of pregnancy, we can assist you in the later stages or even once your babies have arrived. All our Maternity Nurses meet the same Maternally Yours criteria as those booked early, albeit there will be less choice if you are looking for someone to start short notice.
Please click here to request a call back during office hours, fill in this form, or call us on 0207 795 6299.
Please note, if any part of your proposed booking falls over the Christmas season we would recommend you confirm your booking as early as possible, as there is always a shortage of Maternity Nurses who work over the holiday period.