'Fed is Best' but if it's Breast…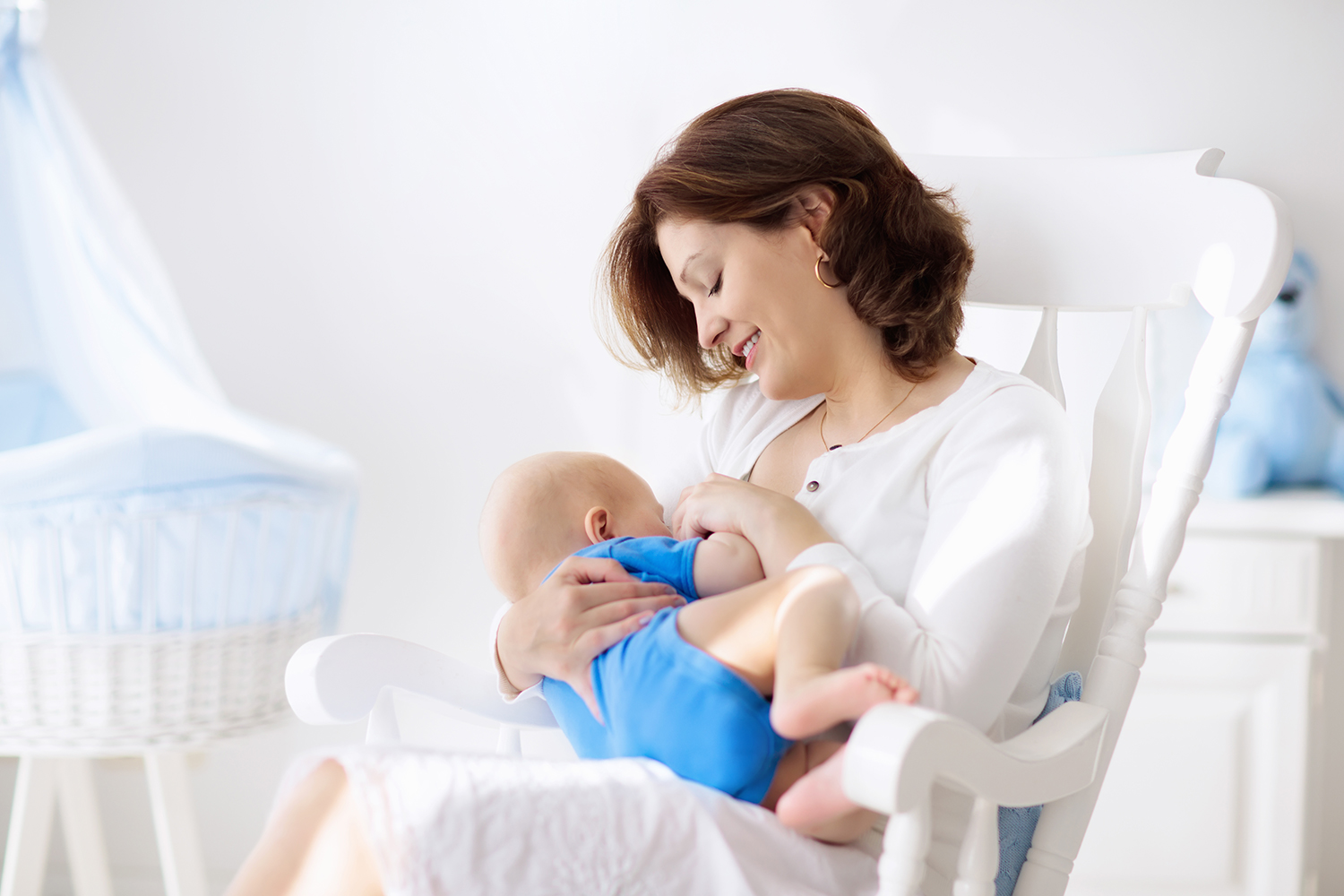 On Feeding…
First things first, you must remember to follow the all-important 'fed is best' principle, focusing on the idea that a happy mother makes a happy baby. Do not, we repeat, do not be led astray dear one, by your ear-bashing mother-in-law, or the know it all that you will meet at the local Waitrose who surprisingly, is a complete expert on raising your offspring (although perhaps she can do weekends?) You are in the process of growing a baby from an egg the width of a strand of hair, meaning that you are capable of anything, and perhaps not an expert at first, with the guidance from your Maternally Yours maternity nurse, you soon will be.
For example, whether bottle or breastfeeding, there are several essentials you will need in the early days. To avoid going from looking like a super chic mother at the check out counter who realises with horror that your breasts have very obviously started to leak or to make sure you are all bottled up and ready to make that lunch date, we have some tips.
'Fed is Best' but if it's Breast…
To start, the breast, formidable, strong and leaky… You will need to secure this leaky vessel of life-giving milk in a very supportive maternity bra. For this, you could start by purchasing a few to rotate between washes alongside some more comfortable options for nighttime.
We'd advise you to select options that enable you to easily access your breast and ones that will sit discreetly under your clothing. For this reason, you may wish to spend a little more money in order to buy more feminine styles that are functional without having to compromise on style. For your new bras, make sure to buy several boxes of dignity saving nipple pads to absorb any leaks which choose to spring at inconvenient moments, and believe us they will. Oversized, floaty, button-up shirts and dresses are stylish options for breastfeeding mums and when out and about a large muslin cloth can be an ideal choice if you would like a little more privacy when feeding. Likewise, at home, a breastfeeding pillow to support your arms and back may be a suitable option so that you can be as comfortable as possible for the 8-12 feeds a day your newborn will need in the first weeks.
In terms of feeding, your nipples themselves can often become cracked and sore, so it is ideal to have nipple balm and breast therapy thermo packs, which can be heated or cooled ready to help soothe them and help minimise any discomfort at the very beginning. As your breasts get used to your little one, the initial sensitivity should gradually lessen, so this isn't something to worry about in the longterm, but do be prepared and do remember to have plenty of muslins and bibs to mop up those hungry little mouths and protect their sweet outfits.