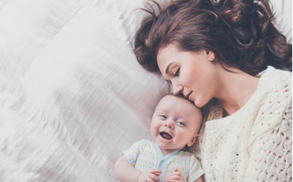 Post-Partum Pampering
Whatever your birthing experience, your body will definitely need some pampering to ensure that you get back on your feet. Whilst your maternity nurse will be there to support you in looking after you and your baby in those first precious weeks allowing you some much-needed rest, there are some products that may prove indispensable.
As your body adjusts to having just had a baby you will experience heavy bleeding as your uterus retracts and possibly some discomfort from any stitches you have. For this reason, soft, organic, maternity pads are necessary. These pads are a much thicker, more comfortable and absorbent kind of sanitary towel, as the regular sanitary towels can prove largely ineffective. For natural births, you may also wish to put a few drops of witch hazel on your maternity pad and freeze them for extra soothing qualities, and you can purchase bottom balms and bottom sprays to aid recovery, however, some women would rather leave things to nature. Disposable knickers are a must and in particular, we'd recommend you start with the high waisted style rather than low waist briefs in case you do have a c-section, as the low waist style will sit on your stitches.
For those who have a c-section, remember that this isn't 'the easy' option, it is major surgery that means you will need to look after yourself so that your abdomen has time to heal. This means no lifting anything heavier than your baby and making use of your maternity nurse. To aid the healing process, a postpartum girdle or belly shield can give excellent support and protection to your abdomen, and to help reduce scarring, you may choose to purchase a few silicone scar sheets that can also help allieviate any itching and irritation.
After the initial birth, you may be advised that you cannot bath for the first few days, and trust us when we say that there is nothing like your first hot bath when you have the all-clear. For this reason, we would highly recommend that you treat yourself or demand small gifts of luxury toiletries, think bath scrubs and aromatherapy oils, before leaving your precious bundle in the good hands of your maternity nurse and laying back to enjoy, candles included.
To conclude, do remember that your birthing plan may not go the way you anticipate and you may find it useful to have an online list prepared for both a c-section and a natural birth so that at a click of a button you can arrange for your back up items the next day.